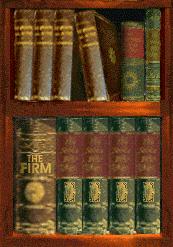 Donald Ray Burger
Attorney at Law
3410 Mercer | Houston, Texas 77027 | (713) 880-2000
Not Certified by the Texas Board of Legal Specialization.


Thanks for visiting my web site. In addition to the traditional biographical information you might expect, my pages are designed to tell you something about my interests - both related to my legal career and my many hobbies - and to give me a chance to share my knowledge and opinions on subjects I find of interest.






















WHAT'S NEW ON MY WEB SITE
This page originally put up on July 4, 1996.
For Inquires about the Contents and Maintenance of this Web Site Contact:
Webmaster:Donald Ray Burger, Attorney at Law